Wine and dine at the riverbank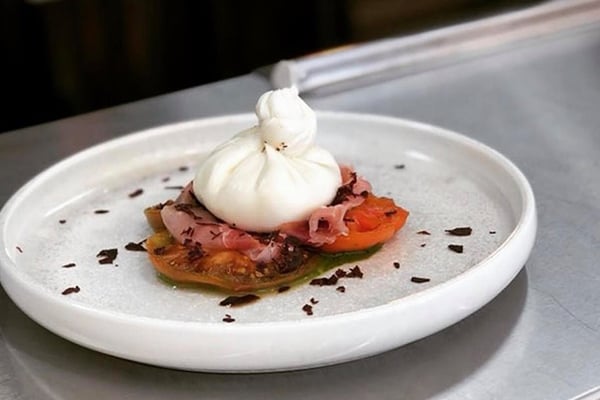 Spanish-style tapas and drinks with amazing views.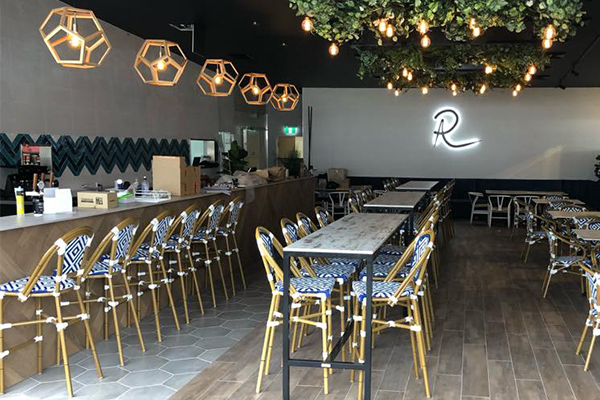 The lively East Bank dining precinct at the Nepean River is one of the best spots in Penrith to eat and drink and the latest restaurant to open, Riverbank Bar and Dining is undoubtedly the best place to explore and enjoy Spanish-style cuisine. And by Spanish-style cuisine we're talking about those delicious bite-sized morsels known as Tapas.
Tapas is basically a small plate of food that's big on flavour and can be shared between groups of people. It's a popular style of eating that encourages you to be adventurous and try new things. And you don't have to jump on a plane to Spain to find quality Tapas with Riverbank Bar and Dining carving out a unique menu of seafood-inspired plates and platters.
Their current Riverbank Bar and Diningis divided into four delicious sections with a heavy focus on fresh seafood throughout. You can view the full menu on their website but some of our highlights from each section include:
Snacks: Japanese grilled Octopus skewers ($12) with Sesame mayo / Okonomiyaki sauce
Raw: Kingfish ($22) with yuzu, celery, salmon roe and mustard oil.
Signature: Seafood Platters ($110) with sashimi tuna, kingfish, salmon, oysters, tiger prawns, mussels, salt and pepper squid, crumbed prawns, octopus skewers, garlic prawns skewers.
Plates: Whole steamed snapper ($28) with ginger, shallots, chilli and soy.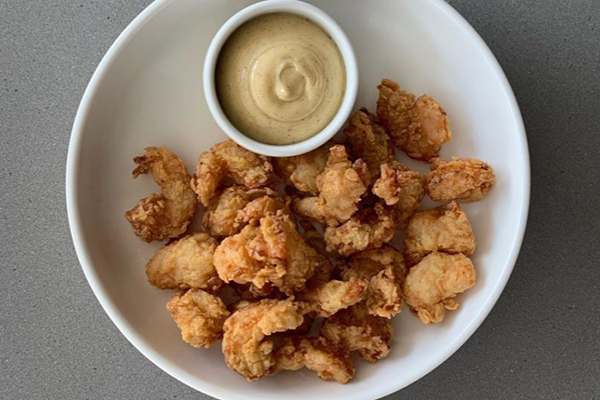 The menu is guaranteed to change seasonally and whenever the chefs feel inspired to create something new and amazing. So be prepared to eat and enjoy something different each time you go. Wednesdays are the day to go if you like Mussels, with 1kg of Mussels served in your choice of sauce (blue cheese, chilli, garlic and herb butter or tomato Napoli) for just $20.
Traditionally, tapas in Spain are served with alcohol so it's no surprise that Riverbank Bar and Dining's drinks menu is just as long as the food menu. Their wine is sourced from all around the world and a small selection can be ordered by the glass ($8- $13) but the majority are only available to buy in bottles – so come thirsty. And they offer Rose and Sauvignon Blanc on tap (no, this is not a typo).
There's also a small selection of classic cocktails including Cosmopolitans, Mojitos, Espresso Martini and Pink Gin Prosecco but our pick is the Apple Martini which includes freshly squeezed green apples. Prices range from $13-$15.
Riverbank Bar and Dining is all about having fun, and enjoying great food and drinks. Happy Hour is from Monday to Friday from 4-6pm where you can enjoy $5 tap wine, cider and beers and there's live music on Saturday nights from 7-10pm and Sunday afternoons from 1-4pm.
Our advice: Come thirsty, come hungry and savour every delicious mouthful.