Five new places to dine in Penrith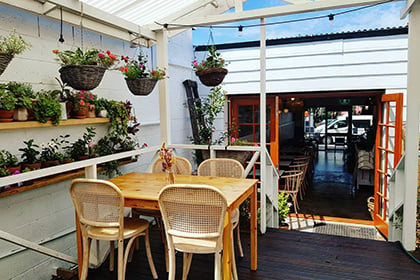 Penrith's dining scene is heating up! Check out these NEW places to dine!
The Prairie café is a quaint little café located in South Penrith. Hidden out the back you'll find a beautiful outdoor dining space, perfect for your next brunch catch up! Open from 7:30 am - 2 pm Tuesday - Friday and a little later at 8 am on weekends, The Prairie Café offers a delicious range of breakfast, brunch and lunch items as well as sweet treats and drinks.
When you dine with Taco Burrito Mexican Cantina, you dine with family. Taco Burrito brings a carefully crafted and perfected authentic Mexican menu to Penrith. With fresh ingredients and high-quality product, meals are marinated and slow-cooked to perfection.
Dietary requirements? No problem! Taco Burrito caters for everyone. Whatever your dietary needs are – there's something for you to enjoy.
The Savoury Dining injects a new flavour combo into Penrith's rapidly growing dining scene. This new restaurant brings a breakfast menu fused with modern Australian and Vietnamese French dishes while transforming at dinner to introduce traditional dishes from the very root of Vietnam. With a menu as varied as this, you'll be coming back for seconds!
Introducing Penrith's newest burger joint, Burger 31. Offering an impressive selection of loaded burgers and sides, Burger 31 prides themselves on using better ingredients to create better burgers. Burger 31 also offers its own unique BBQ boxes, containing all the great, fresh ingredients you need to create your own Burger 31 experience at home!
This family owned and operated business was born out of passion for providing authentic Italian taste and quality food. Pantere's vision is to bring a fusion of exotic flavours from across Italy to the Western Sydney region. With a range of handcrafted pizzas and pastas you'll leave with your bellies full and your soul happy.
---
Visit Penrith strongly encourages you to read the guidelines around social distancing in public places before planning your visit. Some destinations may impose restrictions around how they operate, for details please contact the provider. For the latest information about restrictions and health advice specific to NSW, please refer to https://www.nsw.gov.au/covid-19