Squinters Brewing Co opens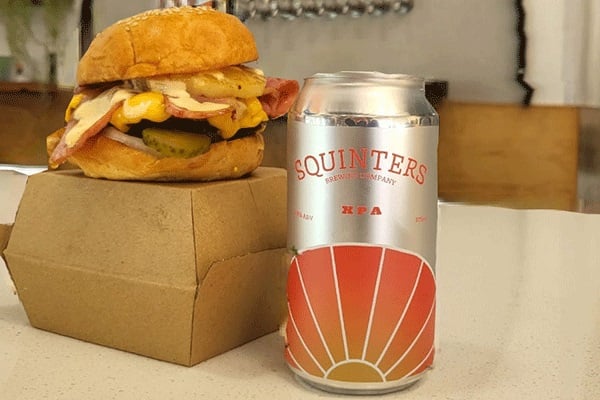 Beer lovers rejoice, there's a new kid on the Penrith craft brewers' block!
What do you call a commuter who travels east to work as the sun comes up and west to get back home at the end of the day? A squinter.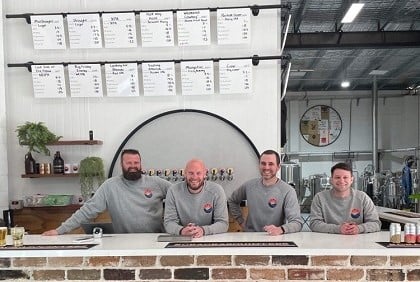 So, what do you call a brewery owned by four Penrith locals that brings the experience of craft-brewed beer from the eastern suburbs to the west? Squinters of course!
The aptly named Squinters Brewing Co opened late August in Peachtree Road, offering 10 of their own beers on tap, both standard and craft, and RayRayz food truck serving up burgers and Polish food that's perfect to enjoy with some amber fluid.
The new brewery is in good company in Penrith. Our City is also home to Rusty Penny Brewing, Casey's Nepean Brewery and (already brewing and opening to visitors soon) Mountains Culture Beer Co which we say makes Penrith a bonafide craft-brewing destination!
And there's plenty of variety of flavours at Squinters, from their popular lagers, shifting right through to fruitier ales and classic stouts. Grown-ups can enjoy a tasting paddle to get a feel for what's on offer, and kids' can enjoy a tasting paddle with four shots of soft drink, including two made in-house.
The industrial-style bar at Squinters is a place to try something new and meet up with friends for a relaxing drink. It's also a place for group get togethers and events. The team at Squinters will host a range of events in the coming weeks, including a taco night in conjunction with Chechos and a painting experience with Pinot and Picasso. Keep an eye on our upcoming events as more details are coming soon.
Squinters is open Thursday to Sunday and, alongside the beer, guests can opt for coffee, wine, cocktails and iced tea and enjoy live music on a Sunday afternoon.