Manufactor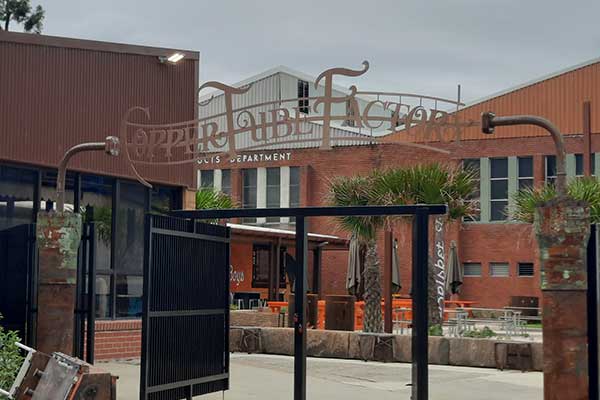 2115 Castlereagh Rd Penrith is set to become one of Penrith's most bustling micro and medium sized manufacturing locations.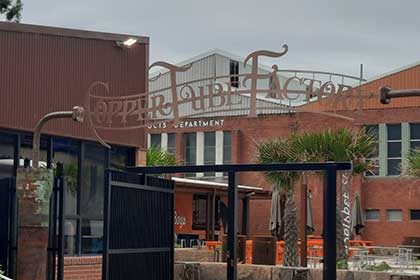 The site was opened in the early 1960's and the owners plan to keep the history of the Crane Enfield site as it was formally known, well preserved and committed to restoring historical parts of the site.
Good news for foodies, hidden within the grounds is a well-known favourite restaurant, a brewery and some new kids on the block.
Drink West Brewery
What do you get when two western Sydney UFC legends and a two time NRL premiership winning half back decide to go into business? Drink West is Penrith's newest brewery! Brewed in Western Sydney, Drink West lager is as refreshing as an empty train to the city in peak hour, and as crisp as The Kingsway in winter (well, that's what the can says!).
A great place to meet friends or hold an event, the large open space is perfect for all sorts of gatherings.
The Drink West Brewery is open from midday-10pm every Wednesday-Sunday. Book your table online today!
Brisket Boys
Officially opened in mid February, Brisket Boys are making their mark on Penrith. Once a food truck with a massive following the boys now have a restaurant with an airy outdoor dining space. Perfect for families or friends wanting to meet up. The American inspired BBQ meat leaves you wanting more, and the brisket is seriously good!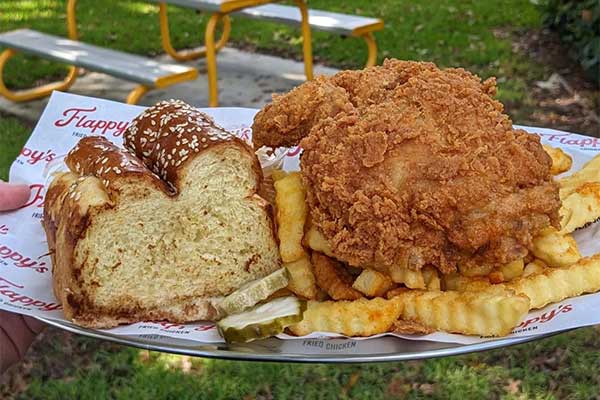 Flappy's Fried Chicken
Opened on 10 March, this is Flappy's first dine-in experience. A new menu has been created to mark the opening of the Penrith eatery, and it is delicious.
A mix of Louisiana styled fried chicken and burgers, with a trendy dining space, this eatery is set to become a favourite amongst locals and visitors alike.
Burger Point
Also opened in March, Burger Point is a new hybrid share store with Flappy's Fried Chicken. BP as they are affectionately known, offer the latest trend in gourmet burgers, using only the finest local ingredients. The meat patties are hand crafted and the burger sauces are made in house. Run don't walk….
We won't give it away but make sure you keep an eye out for the awesome murals and genuine industrial relics now on display throughout the site when you visit. Enjoy!
For more info on Manufactor and to see what the precinct has on offer, click here.