A taste of Penrith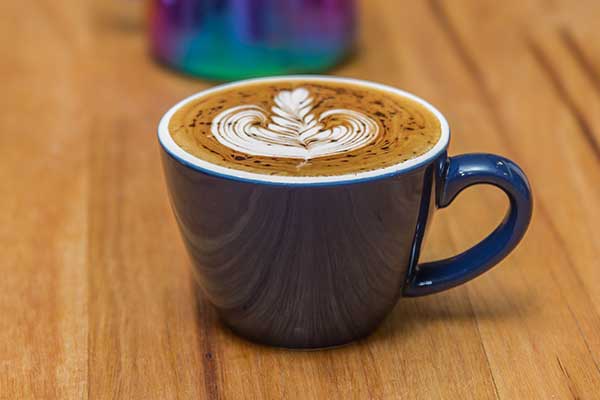 Everything that's picked, grown, made and brewed here.
If you like to know where and how your food is made or if you like to shop local and support local producers then it might be time to visit Penrith. The region is bursting with fresh and award-winning local produce. While there's no official 'food trail' there's nothing stopping you from going on a unique 'do-it-yourself' food trail to discover the amazing produce and products that have been grown, picked, made and brewed in Penrith.

Beer
Local mates Matt and Mark have established Penrith's first nano-brewery (which is a brewery that produces in small batches). The small-scale production at Rusty Penny allows them to experiment with flavours and create unique brews that have earned them a cult following. They can have up to 12 different beers available to taste and enjoy at any given time including a Mother's Day beer. Cheers to that!
Salami, Chorizo & Sausages
The Melosi family have more than 60 years' experience creating smallgoods using true Italian curing methods. Their Montecatini products are stocked at many high-end delicatessens across Australia but you can pick up your own slice of their smallgoods from the factory and shop in Penrith. Truffle salami, olive soppressa, Italian fennel sausage and rosemary pancetta are just a few of the popular choices, but any of their products will completely transform a recipe and add a touch of sophistication to your next cheeseboard.
Chocolate
Chocolate connoisseurs from around the world are singing the praises of Zokoko chocolate which is made using the traditional 'bear to bar' process. Chocolate maker and owner Michelle Morgan sources cacao beans directly from farms in the Solomon Islands, Bolivia and Tanzania and uses antique methods and machinery to create her award-winning chocolate. Stop by Zokoko, pick up a chocolate bar or two (or three) and see for yourself. You won't be disappointed.
Coffee
Penrith loves good coffee and luckily for us there ae two amazing local roasters to provide us with our daily caffeine fix. Chances are you've already tried the coffee roasted by Underground Coffee Roasters and Morgans Coffee as these brands are served at cafes all across Sydney. If you love the product, you can enjoy a freshly made cup or pick up a bag of their beans at Underground's shop in Penrith and for Morgan's Coffee head to Zokoko Cafe at Emu Heights.
Honey
Steve and Genevieve Craig from Blue Mountains Honey have been making honey for more than 40 years with hives in three locations in Western Sydney and the Blue Mountains. Their gourmet honey comes in infused, fruited and spiced varieties including cinnamon honey, lavender honey, and vanilla honey to name just a few. They also make the very popular creamed honey as well as a range of honey dressings. Stop by their Honey Shed in Luddenham for a taste, and to browse their range of honey products.