It's A Great Month To Do The Great River Walk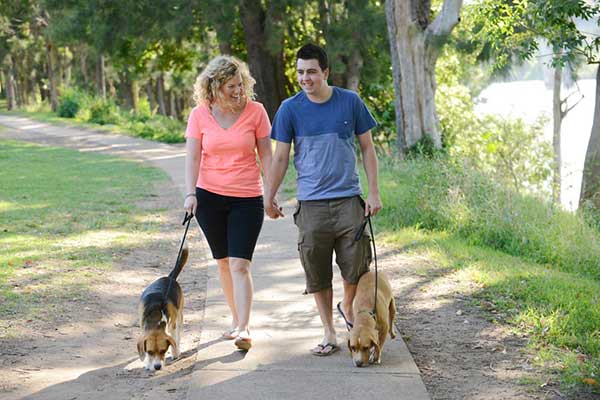 Make this month your time to get outside and explore, the Great River Walk could be the perfect way to end your day.
Most famous for its bridge to bridge loop connected by the M4 and Victoria Bridges, the Great River Walk along Penrith's beautiful Nepean River is undoubtedly a favourite of locals and visitors alike. Here's a few reasons why the Great River Walk should be at the top of your list of things to do this month:
Great views
The 7km bridge to bridge loop follows the Nepean River and connects Emu Plains to Penrith. Along this path you'll find lookout points and sculptural seating areas where you can take in the breathtaking views of the Blue Mountains and watch boats, birds and other wildlife.
Playgrounds
As you walk around you'll come across Regatta Park and Tench Reserve which both have playgrounds and lots of fun equipment for kids to swing and slide on for hours on end.
Scoot, ride, walk or run
The path is easy to navigate on bikes or scooters, and there's not too many hills or steps making it popular with a range of fitness levels. If you're keen try the Nepean River Parkrun, a free, weekly 5km timed run for runners and walkers of all ages and abilities.
One of the most frequently asked questions about the Great River Walk is "how long does it take?" The answer is however long you want it to! The popular loop which connects Emu Plains and Penrith is approx. 7kms and takes about 30 mins to run, an hour to walk or half a day if you're planning to stop along the way. Whichever way you choose to Great River Walk, you are bound to enjoy it!