Penrith's accessible attractions
Find out about the accessible activities and attractions in Penrith.
Looking for something to do with family and friends but struggle to find things that suit everyone's ability? Well, Penrith has many great attractions that cater for all abilities and we've compiled some of the best of them here for you.
iFLY Indoor Skydiving
iFLY Indoor Skydiving is one of the most all-inclusive activities in the world with the state-of-the-art wind tunnel providing a fully controlled, ultra-safe environment giving truly anyone the opportunity to fly. Some of the accessible features of their facility include:
Lift access for wheelchair users as well as restrooms and entrances that are designed to be wheelchair and pram accessible.
Service animals are welcome
Accessible parking in the Penrith Panther's car park.
Find out more about iFLY's commitment to accessibility.
The Joan Sutherland Performing Arts Centre
The Joan Sutherland Performing Arts Centre is committed to ensuring access for all people and is equipped with the following accessible features:
Space for wheelchairs with strong sight lines and easy access
Hearing loop for patrons with impaired hearing in the Q Theatre
Audio Described Performances (selected performances) for our visually impaired patrons
Accessible parking and accessible pathways to venue
A lift to all levels of the building and flat, accessible pathways to seating.
Find out more about The Joan's commitment to accessibility.
Museum Of Fire
The Museum of Fire recognises the diversity of the public's ability and needs; and the right to access and enjoy, as well as contribute to the Museum. The Museum offers a variety of services to ensure the accessibility of the Museum and its collection:
Single level access to all public areas of the Museum
All computers are fitted out for disabled access with touch screens and switch adapted mice with trackballs
Accessible toilets are located inside the Museum and outside in our picnic grounds.
Service dogs are welcome.
Find out more about the Museum's commitment to accessibility.
Zone Bowling
Zone Bowling are proud to provide their patrons with inclusive venues that cater to people of all abilities. In addition to having facilities which are accessible, they offer a number of other features including:
Discounted bowling offered to all people with a disability
Companion Cards accepted and a free game of bowling to an accompanying carer.
Find out more about Zone Bowling's commitment to accessibility.
Throw Axe
Throw Axe is one of Penrith's newest adventure attractions and they offer accessible facilities and experiences for all adrenaline-seeking patrons.
All bathrooms are wheelchair accessible
All axe-throwing cages are wheelchair accessible
Penrith Regional Gallery
In addition to offering access to all people including a number of accessible parking spots on site, the Penrith Regional Gallery also offers an Inclusive Education Program of tours and workshops for people with disability. These include:
Gallery tours (such as heritage tours of the site and the collection, exhibition and garden tours) tailored to the needs and interests of your target audience.
Interactive tours using a range of interpretive strategies for visitors with special needs, including sensory tours for visitors with an intellectual disability and audio description for visitors with a vision impairment.
Art making workshops, delivered by specialist tutors in a range of art-making media.
Specialist mentorship programs for artist living with a disability.
Find out more about Penrith Regional Gallery's commitment to accessibility.
Sailability
Sailability operates out of the Sydney International Regatta Centre and offer sailing for disability service providers and school groups two to three days per week. Some of their accessible features include:
Accessible boats and dinghies
Access to disabled parking spots at the Sydney International Regatta Centre
Access to accessible restrooms at the Sydney International Regatta Centre
Access to wheelchair hoist
Playgrounds
There's some great outdoor playgrounds in Penrith which provide unique environments for children of all ages and all abilities to play side by side.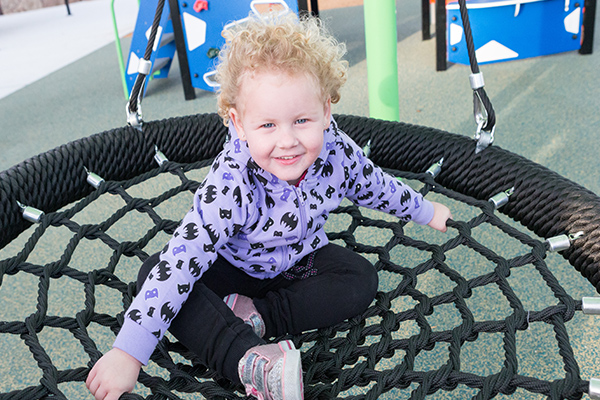 Livvi's Place in Jordan Springs boasts several interactive spaces including a large water play area with 6 water jets, a sandpit, trampolines, swings, a range of play equipment, a performance stage and picnic areas.
Thornton Estate (Lord Sheffield Circuit,Penrith) has a great intergeneration playground with two distinct play areas catering for different needs; the larger area is designed to help young children with their physical, social, cognitive and imaginative skills and the smaller area has equipment that will help older people with exercise and social interaction.
Nepean Disability Expo
Find out more about the products, services, technology, aids and equipment available to people with disabilities at The Nepean Disability Expo from 14-15 September. It's free entry and there's lots of stall holders, as well as speakers and presentations across the two-days. Why not make a weekend of it? There's accessible accommodation across Penrith, view where you can stay and book now.