Walk or bike the Yandhai Nepean Crossing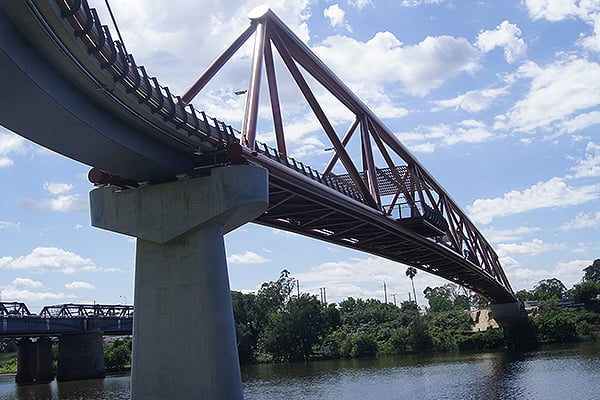 The opening of the new pedestrian bridge across the Nepean River gives you another reason to be active in the great outdoors.
Summer is here, the sun is shining, the weather is warm and the new Yandhai Nepean Crossing is open. As well as providing a safe way to cross the Nepean River and complete the 7km loop section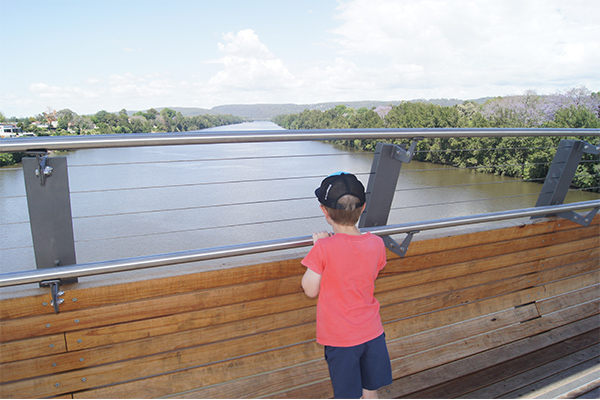 of the Great River Walk, the pedestrian bridge offers walkers and cyclists the opportunity to enjoy spectacular views of the Blue Mountains National Park and the Nepean River.
The Yandhai Nepean Crossing can be accessed from River Rd on the Western Side or from Memorial Ave on the Eastern Side of the Nepean River. Whichever side you choose to start, you're guaranteed to enjoy the view along the way. And there's plenty of places to stop and take it all in, with seats and viewing platforms on either side of the 200 metre long bridge.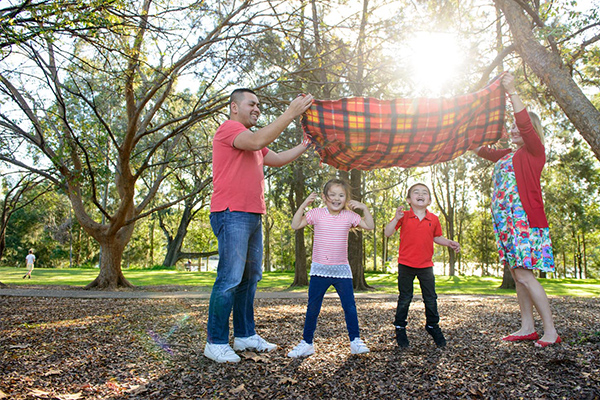 Once you've finished your walk or bike ride across, the bridge itself is a spectacular sight to behold from the banks of the Nepean River. Why not pack a picnic and settle in a shady spot to enjoy the views and all the action on the river? There's some great picnic spots to choose from along the banks of Nepean River including at Tench Reserve, Weir Reserve and Regatta Park.
There's also a number of cafes and restaurants nearby where you can pick up a bite to eat or enjoy a drink after you've crossed the bridge or completed the Great River Walk. Head to the Nepean Rowing Club, Cafe at Lewers or to the Coffee Club for refreshments and to refuel.