The best attractions to visit in winter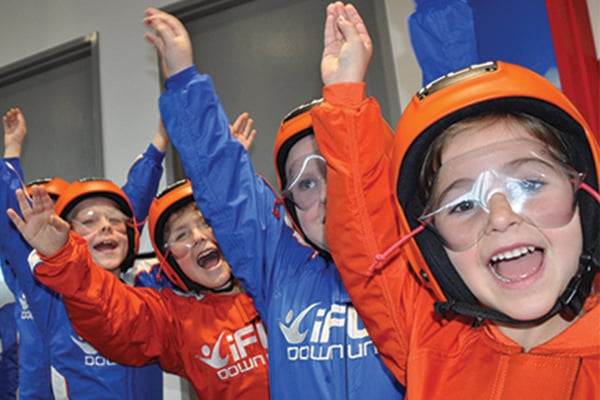 When it's cold, wet or windy outside, there's always plenty of indoor fun to be had in Penrith. Step inside our guide to the best places to visit in winter.
Take the family to explore the drama and danger of fire and firefighting at the Museum of Fire. Seven days a week from 9.30am - 4.30pm, aspiring junior firefighters can take part in a day of adventure and exploration with fire safety activities, computer games, puzzles and dress ups. There's also an impressive collection of fire-fighting vehicles and memorabilia so kids (and parents!) can learn a thing or two about the history of fighting fires in Australia. There's plenty to keep little kids occupied for hours making it the perfect rainy day activity.
They say summer bodies are made in winter and if you're keen to keep active then consider a visit to Penrith Ice Palace. A few laps of this Olympic sized rink will get your heart pumping and no doubt there will be a few moments of laughter along the way. It's a fun activity for the whole family to enjoy, with Penguin Skate Aids available for young ones and those who are unsteady on the ice. Even better it's open seven days a week, so any day is a good day to try ice skating. Just remember to wear warm clothes!
If you like the idea of playing golf but don't want to commit to the time required to complete a round, then Big Swing Golf could be for you. It's the ultimate indoor golf facility with five state of the art simulators giving you a realistic, fast and fun experience in half the time it takes to play a round of outdoor golf. You can play championship courses, practice, take on the skill challenges, play by yourself or bring some family or friends. The opportunities are endless and best of all – it's all for you to enjoy in warm air conditioned comfort.
Don't want to throw yourself out of a plane? We don't blame you. The good news is that you can experience the thrill and excitement of skydiving without having to get into a plane. That's right at iFLY Indoor Skydiving there are no crazy heights to deal with, just a big wind tunnel and huge fans that recreate the feeling of skydiving from 14,000 feet in the air. With an instructor beside you the entire time, you're in good hands during your flight and by the end you'll be spinning, twisting, turning and completely addicted. Open seven days a week, bookings essential.