Plan your visit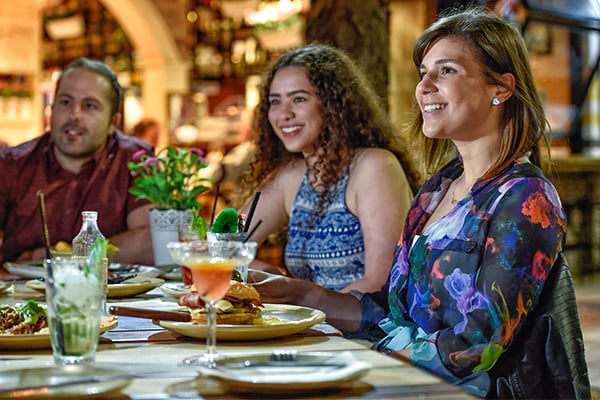 Penrith is not your usual destination; the experiences here are anything but ordinary! Welcome to Penrith!
We've found the best experiences for you and your family or group to enjoy while you #VisitPenrith. Make the most out of your stay.
After a long day competing, attending an event, travelling or a busy day sightseeing, there are plenty of places in Penrith to put your feet up and relax.
Penrith offers a range of accommodation options including hotels, motels, self-contained apartments, camping & holiday parks and group accommodation. See all places to stay throughout Penrith.
Penrith is full of activities for everyone to enjoy. Get your adrenaline pumping at indoor skydiving, paintball and go karting explore the history at the Museum of Fire, or reconnect with nature at The Rock Lookout. If you love to explore the outdoors, the Great River Walk and Yandhai Nepean Crossing offer stunning scenery along the mighty iconic Nepean River. See all Things to do.
Experience a diverse range of cuisines, from a range of award-winning cafes and restaurants in Penrith at breakfast, brunch, lunch, dinner and dessert. Check out our blogs for the trending places to eat or check out the full list of Visit Penrith eateries.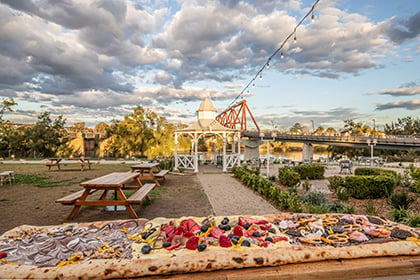 Be spoilt for choices down Riley Street and High Street indulge at the eateries along East Bank precinct on the Nepean River, or take it easy at Panthers or Saints.
Make sure you check out all the local events including sports, markets, festivals, performances, workshops, family events and exhibitions while you are here.
The Visit Penrith Blog will keep you up to date with Visit Penrith news and help you plan your stay.
Stay Social
Keep up to date with what's new and what's on in Penrith on our Visit Penrith Facebook and Visit Penrith Instagram pages, and sign up to our quarterly e-newsletter here.