Treat Dad to a Penrith adventure this Father's Day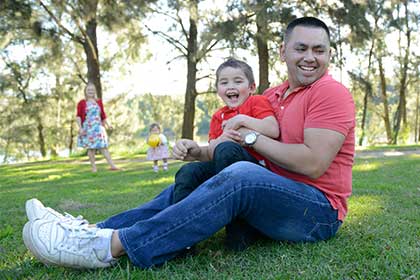 Discover how Penrith can help make a fuss of your dad this Father's Day!
Sunday 4 September is your chance to spoil and say thank you to your dad, your grandfather or a father figure in your life.
Treat your dad to a Penrith adventure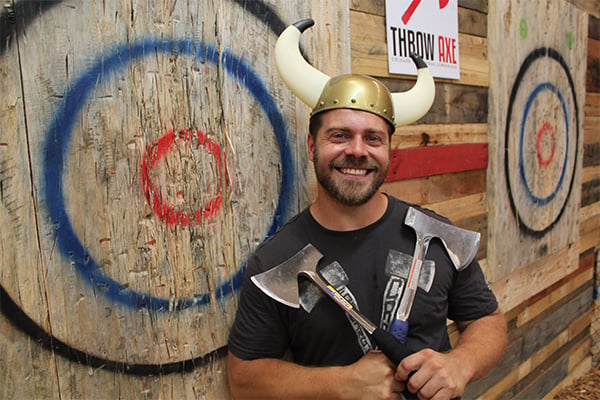 If you're looking for a gift, take your dad to one of Penrith's many attractions or, if you have other plans on the day, give him a gift voucher so he has an unforgettable experience to look forward to.
Give him a blast at Jetpack Adventures, the ultimate buzz at iFly indoor skydiving or test his skills at Cables Wake Park. If the track is more your dad's thing, then Luddenham Raceway is your go-to – there's go-karting, a racetrack and paint ball as an add on. For something different take your dad to Throw Axe where he can unleash his inner Viking, or to Zambi Wildlife Reserve where he can meet and even feed a lion!
If your dad enjoys solving problems, put his brain power to the test at Narrow Escape Rooms or if a spot of performing arts is spot on, buy him tickets to see a musical, dance or theatre performance at The Joan or, even better, a subscription to enjoy all year round.

The Joan, Throw Axe and iFly are great options if your dad or father figure has specific access needs. Take a look at our accessible attractions blog and check in with the operators to find out more.
Check out more of our great Father's Day gift ideas.
Father's Day feasts
If food is the way to your dad's heart, how about a special Father's Day lunch on the Nepean Belle, an old-world style paddle wheeler. If you prefer your meals on dry land, there's plenty to choose from. The Log Cabin has partnered with Marsden Brewery to give dad a fully rounded Father's Day experience. At Panthers, Kelly's Bar and Kitchen have put together a special Father's Day menu and the Pioneer Tavern is offering blackboard specials and the chance to win a special dad themed hamper.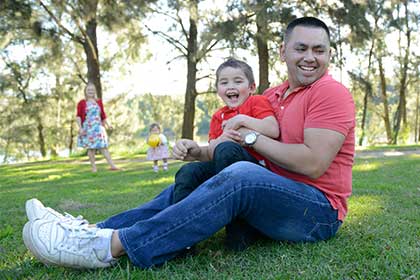 There are plenty of other great Penrith dining spots open on Sundays, so take a look at the A to Z of Father's Day dining options and book your table now.
Budget friendly fun on Father's Day
Another great (and free) thing to go on Father's Day is to give a gift to the environment by being part of Council's Trees for Dad community planting initiative.
And, if a packed lunch in the great outdoors is more suited to your style (or budget) check out these fantastic Penrith picnic spots.
Whatever you choose to do with your dad, we hope you have a great day! Good on ya dad 😊